Property Management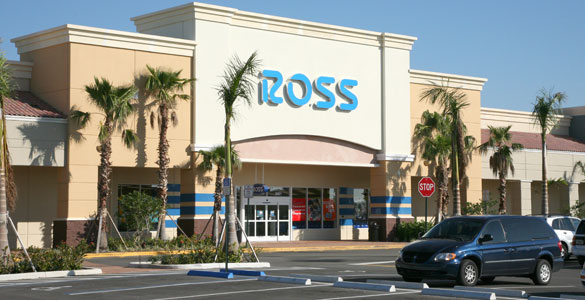 For more than three decades, Ross Realty Investments has met its clients' commercial real estate needs. Our company is responsive and service–oriented, and provides a unique and comprehensive menu of full service property management and leasing services. We work hard on our clients' behalf to maximize profits, enhance asset values and maintain good landlord/tenant relationships.
Why Ross Realty to Manage Your Property?
Founded in 1978 in Broward County, Ross Realty Investments has grown to be a well recognized and respected firm in the South Florida commercial real estate market. The company specializes in the management, leasing and development of community centers, neighborhood grocery-anchored centers, power centers, strip center, single tenant properties and office buildings.
Today, Ross Realty Investments has a significant portfolio of properties and an established track record of success. This success has been built on long term relationships with tenants, vendors, brokers, lenders, municipalities and others and an understanding of the importance of an impeccable reputation. While meeting a property's financial goal is our priority, we also believe it is important to provide owners with personal and responsive service. We pride ourselves on having well marketed, maintained and managed properties.
Ross Realty is an active member of the International Council of Shopping Centers and is a recognized leader in real estate development (ranked annually by the South Florida Business Journal's Book of Lists as one of South Florida's top developers and commercial brokerage firms).
The company has an in depth understanding of Southeast Florida and is positioned to assist property owners with a comprehensive range of services that include the following:
Property Management and Maintenance
Our range of services include tenant problem solving, lease administration, rent collection, bidding, vendor contract administration, inspections, ADA compliance, code compliance, activity reports for owners, and representation for owners before governmental agencies. Political and community involvement and litigation support are provided on an as needed basis.
Leasing and Marketing
Properties are actively marketed to prospective tenants and commercial brokers through a variety of tried and true and creatively innovative methods, including direct solicitation, broker and tenant email blasts, print advertising, website promotion, and a variety of other industry information sources and marketing tools. Ross leasing agents utilize a team-based approach and agents are always available to professionally address inquiries and to respond to and meet with prospective tenants. Services include the preparation of marketing materials, prospecting for new tenants, proposal drafting, lease negotiations and tenant expansions and renewals. In-House counsel supports the Leasing Department.
Portfolio Insurance
One of the benefits of a Ross Realty managed property is inclusion in our blanket insurance policy. This type of policy typically provides the property owner with insurance cost savings with better rated carriers. This could be very important as commercial property insurance costs escalate and choices become limited.
Construction Management
Property owners will benefit from our ability to coordinate tenant and landlord improvement work. Space layout preparation and construction cost estimates are available for property renovations. Site and building construction services are also available on an as needed basis.
Financial and Accounting
Owners are kept well informed through reporting that makes use of standard industry software. Our staff uses Excel, Lotus, and Yardi property management software to deliver accurate and timely reports. Our range of services include cash management, accounts payable and receivable, operating expense reconciliations, property budgeting and monthly reporting.
In-House Legal Services
Our in-house council is available to provide legal services to property owners on an as needed basis.
For More Information, Contact our Property Management Team Today!